Location
DEPARTURE:
Until:
Hotel ILUNION Atrium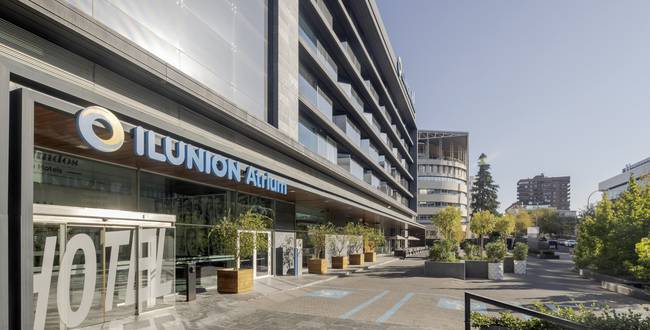 CONTACT HOTEL ILUNION ATRIUM WITH SWIMMING POOL
Hotel ILUNION Atrium is located in a major business district in the North-East of Madrid, near Avenida Arturo Soria, one of the city's top residential areas. Very close to the Arturo Soria shopping centre, one of the best shopping and restaurant areas in Madrid. Find out how to reach ILUNION Atrium easily, just 15 minutes from the airport and IFEMA, Madrid's trade fair venue which hosts some of the biggest events and congresses in the city.